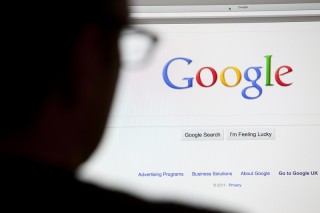 Founder of revenge porn site IsAnybodyDown?, Craig Brittain has issued a demand to Google for the removal of all unauthorised images of him from their search results (which is also the reason why we haven't published his photo in this update).
The demand follows Federal Trade Commission (FTC) action against him and his revenge porn website - a website that specialised in sharing unauthorised images of people.
Brittain ran the site between December 2011 and April 2013. In this time he published private nudes of over 1,000 individuals but also their Facebook contact details including full names, addresses and phone numbers.
IsAnybodyDown Business Model – Hiring a 'Takedown Lawyer'
However, what is even more concerning is the alleged business model of IsAnybodyDown?. The site allowed those who had their private information and pictures published on the site to pay a fee of £130-190 to a "Takedown Lawyer" to have the pictures removed from the site. However, Brittain denies the connection.
In January this year, Bittain settled with the FTC and was banned from sharing nude photos or videos of adults without their consent and was required to delete everything he had previously collected.
Now, in an undeniably ironic turn, Brittain has issued a takedown notice under the Digital Millenium Copyright Act (DMCA) to 23 websites for sharing unauthorised photos and other related information, in addition to "unauthorised use of statements and identity related information" and "using photos which are not 'fair use'."
Prior to his downfall, Brittain tried to pass off the website as a forward thinking, liberal, media movement. He said:
"Most of these people aren't really upset that they're being seen naked. They're really upset that their boss might see or that a close friend or family member might see and that they might be judged. My point is eventually that employers will have to change their policies; friends and family members will have to change the way they look at people... These are not victims. These are people that have decided to publicly transmit their own information."
Concerned about Private Contact Information Being Posted Online?
But if you really are upset about any of your nudes or private contact information being posted online, don't worry the law is here to protect you.
In October last year revenge porn was made illegal in the UK. Revenge porn is the act of sharing sexually explicit photos or videos of a person without their consent. Very often the content is obtained during a relationship and distributed when the relationship has broken down or ended – hence the name 'revenge porn'.
Quick guide to Revenge Porn Law in the UK
Sending images that are sexually explicit, without consent, over Facebook, Twitter or any other social networks, or by text message, email or any other digital communication with the intent to cause harm, is illegal.
The law is not restricted to digital communication and also includes the physical distribution of these images without consent
The definition of what will be regarded as revenge porn is: "photographs or films which show people engaged in sexual activity or depicted in a sexual way or with their genitals exposed, where what is shown would not usually be seen in public".
Revenge porn is not restricted to those who have been in some kind of relationship. The law also applies to any form of hacking in order to share explicit images of them.
Offenders will face up to two years in prison.
For information about the law on the use of photographs more generally, read our guide to the law on taking and publishing photographs online here.
Follow us on Social
Twitter - @unlockthelaw
YouTube - UnlockTheLaw